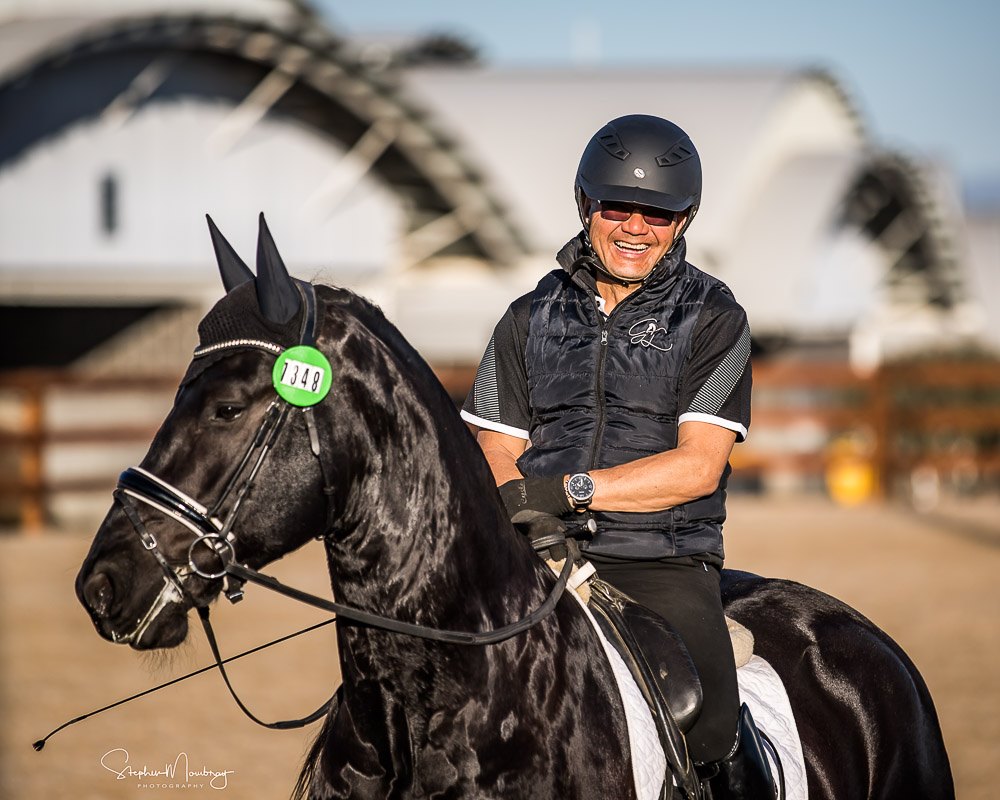 Via – Dressage New South Wales
DARTH VADER SEEN IN TAMWORTH !! 
Well, nearly, it's our great mate Gary Lung rocking the black to match colour with the stunning 4yo Friesian stallion 'Wester Fan't Lakerveld' under his saddle!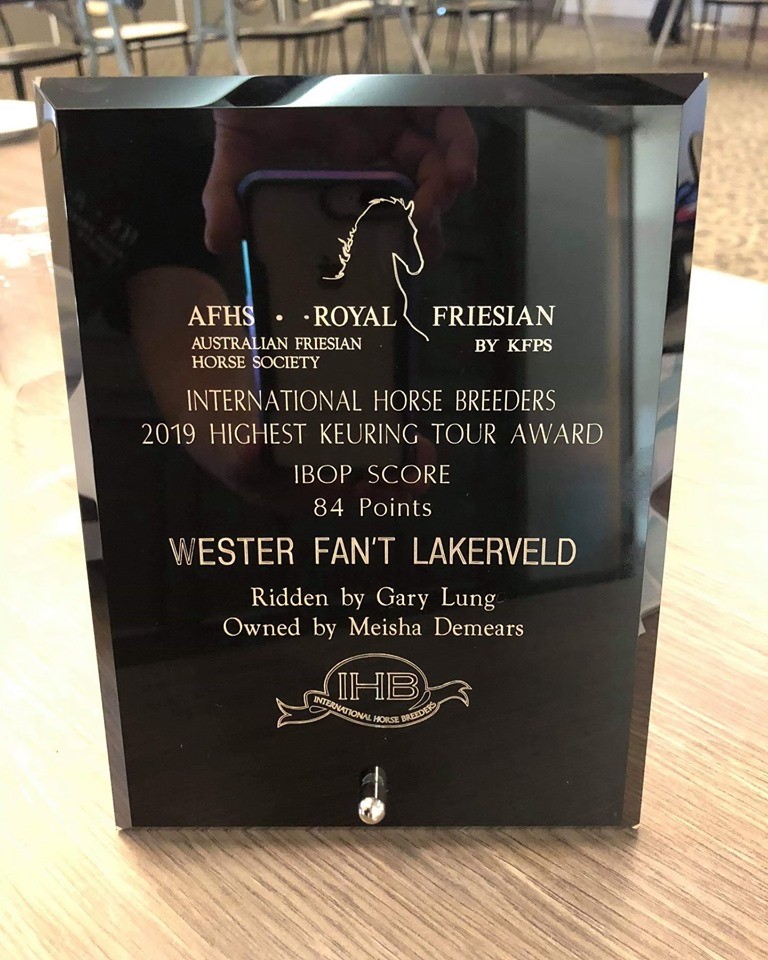 Owned by Meisha Demears, this young stallion was allowed to participate in the AFHS Queensland Keuring in March this year and was awarded the 2nd highest ever ridden IBOP score, an incredible 84pts just two points short of the Australian record and he was awarded Star predicate.
Having met the Dutch KFPS requirements for quality, talent and DNA Testing, 'Wes' now presents as the 6th permit stallion currently standing in Australia. He's a very expressive boy and loves to dance, showing strong work through all the paces and will be fun to watch on the last day of competition at the Horse First Australia 2019 NSW Dressage Championships.